Nice to meet you Nice to meet you, Grekai.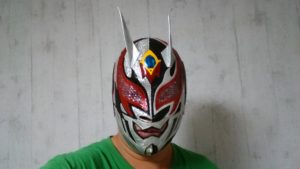 I am acting as a professional wrestler with a ring name called Great Keizer.
It is long at Great Keizer and it looks great at Kaiser (laugh)
I would like to go to Grecais for my blog nickname.
I usually run a self-employed (building lifestyle shop) of building related.
I would like to talk about my career
Born in Kameoka city, Kyoto Prefecture.
November 1989 Character show (hero show) debut
April 1995 Character Show Team (hero show specialized troupe) established
In February 1996, in parallel with the management of the character show team (lifting industry = a loading shop) I start a job (on the employment side).
Since then, the unloading work has been going on for over 21 years.
December 2006 Closed Character Show Team
September 3, 2007 debut as a professional wrestler at NPW (Pro Wrestling organization)
Leaving the NPW at the end of December 2007
Activities started as a freelance professional wrestler in January 2008.
September 2013 Building Relationship (Lifting = Lifting Store) Second Independence Currently also Opening.
As a self-employed person, independent of events and architectural relationships. I will introduce useful information and my experiences (including failed talks).
I look forward to working with you.